With September seeing the reopening of schools in England, and therefore many more returning to the workplace, employers will need to be mindful, flexible, and in some cases, creative, in order to get back to business as usual.
There are arguments for allowing remote working arrangements to remain, saving on costs and logistics while permitting people to enjoy a better work-life balance.  However, the pandemic has shown that the economy cannot survive exclusively off of home working.  People do have to get back to the workplace at some point.
But how best to make that happen?
This article offers a few tips, broken down into the purely practical, and the slightly more complex people-focused.
The Practical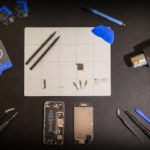 There are a number of practical considerations every employer needs to make, when planning a full return to work for all employees:
Do you have any employees at risk of severe illness?  Are there practices you can put in place to reduce the risk of Covid-19 infection within the workplace (cleaning procedures, social distancing etc)?  If this isn't achievable, could their job be modified or relocated to a safer environment, or could they continue to work from home?
Do you have employees who are primary caregivers for dependent children?  Although the schools are returning in September, the potential remains for future closures if a school or local area sees a spike in infections.  Can these employees work from home, or be offered flexible options, if that happens?
Do you have employees who use public transport?  You can advise that they avoid it, but for some, it is the only option.  Can you stagger start and finish times, allowing employees to travel outside of crowded peak times?  Can you offer an option of working from home for part of the week?
Can you reduce the number of people your employees interact with at work?  Can tasks be carried out just as effectively if spread out throughout the day (or night), allowing fewer employees to interact all at once?  Can meetings be replaced by video calls or group emails?
For situations where interacting with several people is inevitable, do you have policies in place for mask wearing, personal hygiene and social distancing, and does this vary based on the working environment?
Beyond the above considerations, employees should be reminded of the absolute basics for maintaining a safe workplace on return:
Watch out for Covid-19 symptoms, such as a temperature, cough or shortness of breath;
Stay home if they think they have symptoms or have tested positive for Covid-19;
Wear a mask in public settings;
Stay 1-2 metres apart wherever possible;
Wash hands frequently, with soap and water for at least 20 seconds, or use hand sanitiser;
Cover coughs and sneezes with a tissue (disposing of it immediately and washing hands), or use in the inside of the elbow;
Avoid sharing workstations, stationery, tools, phones and other work equipment;
Clean and disinfect frequently touched or shared surfaces such as handrails, door handles, lift buttons, telephones, keyboards and workstations.
The People-Focused
Creating logistical plans, procedures and practices for maintaining a safe workplace are relatively simple to put together, but addressing the human factor takes significantly more consideration.
For many people, the prospect of returning to their workplace will raise concerns over potential risks to themselves and their families.
Some may be worried about using public transport.  Others are concerned about whether social distancing is possible at their workplace.  Others may be worried about or frustrated with colleagues whose behaviours they consider high risk.  Here are 4 areas on which to focus:
Inform & Support
Share information on Covid-19 from reputable sources, such as Public Health England, Health Protection Scotland and Public Health Wales.  Encourage employees not to share random information from the Internet, as it may be inaccurate.  If you provide support services through your workplace, make sure the details are widely circulated and accessible, and that those delivering them are up to date on the latest guidance.
Communicate & Respond
Talk regularly with your employees.  Invite questions over Covid-19 arrangements going forward.  In the event that you cannot answer, offer to do your research and get back to them – don't feel pressured into making inaccurate or unfounded statements, just to keep everyone at ease.  Provide channels of communication for your employees to keep in touch with each other, such as instant messaging, texts, calls and video conferencing, through to virtual coffees and catch-ups.  For those unfamiliar with working remotely and the related technology, provide advice and training where possible.
Consider Everyone's Mental Health
The pandemic will have had an impact on every individual, from how we look at the world, to how we live our everyday lives.  Think about the mental health of all of your employees, first focusing on those at greater risk, such as persons who have already disclosed ongoing mental health issues, as well as any employees in 'protected' categories (gender, age, disability, race) who may have been especially impacted.  Employees with no prior issues may now be experiencing poor mental health too, finding themselves in need of support.  Make adjustments to accommodate everyone, taking care to treat any new disclosures with confidentiality and compassion.
Stay Ready
Although the plan is for a full return to work and to get back to business as usual, there remains the possibility of a resurgence of Covid-19 during the winter months, and the potential for local lockdowns.  Take advantage of knowing what we now know (as opposed to having it thrust upon us overnight as it was previously!) by identifying tasks and processes that can be maintained in the event of another disruption.  Likewise, encourage employees to plan how they will manage their work, should they need to quarantine or the workplace need to close temporarily.
Conclusion
As much as we'd like to walk back into the workplace and get back to business as usual, Covid-19 has changed every organisation and everyone's lives.  No one is unaffected.
In the process of planning the practicalities of managing this strange new situation, we must not forget that giving consideration to our employees' circumstances, perspectives, concerns and behaviours, is paramount.
Ultimately, and governments everywhere will likely agree by now, all of the finely crafted and beautifully presented policies and procedures in the world will be for nothing if we don't have the confidence of our people.